Walter organises since 2010 until today with his company (Crans Montana Football Camps Association) many footballtrainingcamps with lots of top footballteams as well as matches. During every camp, press conferences or pressreleases, interviews, posts on social medias, etc. are organised, which is a great promotion for the top resort of Crans-Montana, as great promotion also for his company.
January 2023 – article in Nouvelliste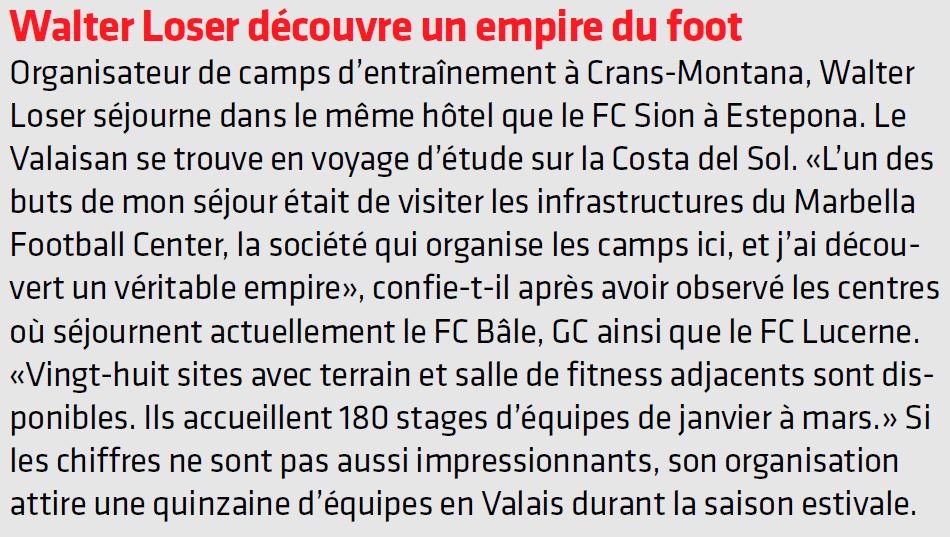 Read the article in PDF-version.
February 2022 – article in PME Magazine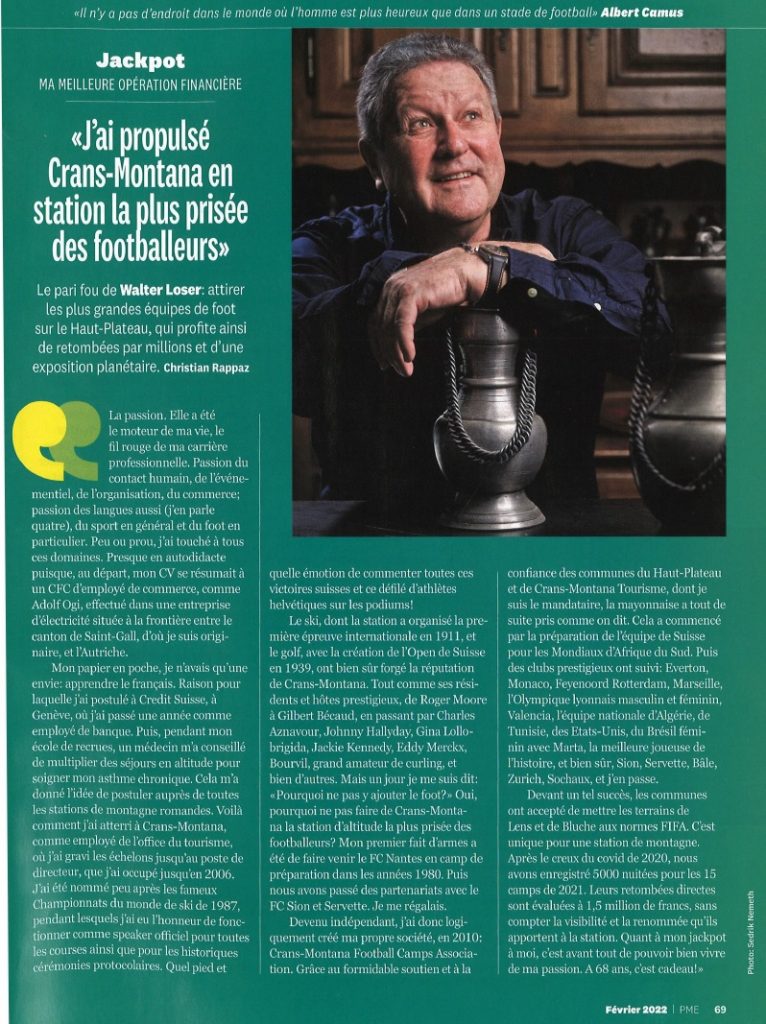 Read the article in PDF-version.
For the new created events of the Valais Football Summer Cups, Walter is in charge of all the media relations and acts as a press officer.
During the organisation of the international football events I met many times Joseph Blatter, president of the FIFA.
Excellent relations with the swiss national football team and their coach Ottmar Hitzfeld, and the assistant coach Michel Pont, after having organized their training camp in Crans Montana in 2010.